~ TYPE AND STATS ~
Edit
ATTACK: 100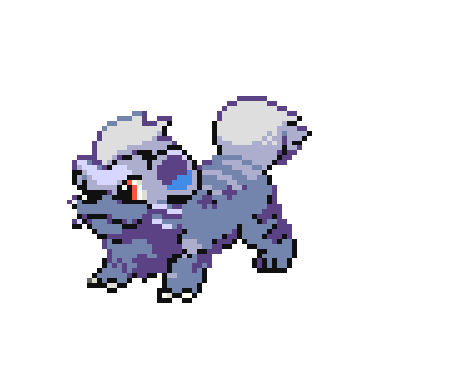 DEFENSE: 90
SP. ATTACK: 100
SP. DEFENSE: 90
SPEED: 200
TYPE: Poison
~ EVOLUTION METHOD ~
Edit
Evolves into Nidonine♀ (yeeeaaah, no good name for it yet. :P) at Lvl. 28.
~ ABILITIES ~
Edit
Poison Point - Contact with the Pokémon may poison the foe.
Early Bird - The Pokémon awakens quickly from sleep.
HIDDEN ~ Oblivious - Prevents the Pokémon from becoming infatuated.
~ POKEDEX ENTRY ~
Edit
Nidolithe♀, the Poison Pokemon
Nidolithe♀'s fur contains a strong toxin that can poison an opponent on sudden contact. This Pokemon is mostly shy, keeping to herself in forests.
COLOR: Blue
HEIGHT: 1'05"
WEIGHT: 20 lbs
GENDER: 100% Female